CERTIFICATIONS
Our company produces items lead free in compliance with Rohs regulation (Directive 2002/95/CE).
Since 1996 Mce has obtained the quality certification according to UNI EN ISO 9001:2015 with the intention of further improving its production capacity and guaranteeing the respect of specifications.
Since 2020 MCE has also obtained the safety certification according to the ISO 45001: 2018 standard
Download the quality certificate
Download the secure certificate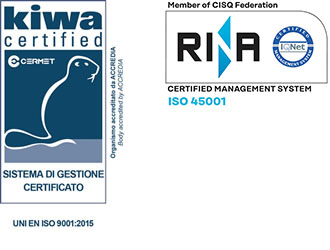 PRODUCTION AND PRODUCT SECTORS
Mce has a laboratory that covers an area of 2000 sq. M. and it employs 60 workers. The core business of the company is the production of electronic cards used in a wide range of items intended for civilian and industrial use, for example: woodworking machines, massager armchairs, electrical appliances, small tools, lighting and refrigerator sector.
WORK FOR THIRD PARTIES
Mce not only produces and markets its products branded "Anker", but it also works for third parties within the electronic equipment sphere. Processing for third parties can be managed on a sale or retourn basis or on contracted work. Mce is always careful with its customers' requirements and it has achived high quality standards paying attention to the choise of its suppliers and to the organisation of the production cycle.
A COMPLETE SERVICE

 MCE Elettronica can offer all-around service, from design and engineering to the purchase of materials, the assembly and testing of electronic boards, the mechanical assembly, and the final packing-and-shipping of the finished electronic equipment. MCE offers technical assistance for all its products.
CERTIFICATED QUALITY
Mce items are realized in accordance with UNI EN ISO 9001:2015, standard IPC-A-610 that guarantees high quality product.
FLEXIBILITY
We offer the best services of a big company keeping at the same time the flexability and the care typical of the small artisan.
INCOMPARABLE PRICES
The optimization of production makes our company absolutely competitive, offering a good price/quality relationship.
SHORT TIME
Time of delivery is reduced to the minimum thanks to our organisation. We quickly produce as from 3 days from the receipt of the goods.